Knowing what your competitors are up to is essential for SEO success. In this article, you'll learn how to do SEO competitor research for search marketing success.
In his seminal work, 'The Art of War' ancient Chinese philosopher Lao Tzu said….
"If you know the enemy and know yourself, you need not fear the result of a hundred battles. If you know yourself but not the enemy, for every victory gained you will also suffer a defeat. If you know neither the enemy nor yourself, you will succumb in every battle."
And while it's unlikely that master Tzu was lecturing his students about the best way to approach SEO strategy, the relevancy of his words for doing a competitor SEO analysis is uncanny.
That's because search engine optimisation is ferociously competitive.  Rising to the top means you need to keep a keen eye on both yourself and your competitors at all times.
Because in SEO, your competitors are often you're greatest allies – they can inform your strategy and help you supercharge your organic search traffic.
A robust SEO competitor analysis lets you:
Identify your competition's weaknesses and capitalise on them
Learn your competitor's strengths and replicate their success
Figure out what's working in your industry or niche
Make predictions about the resources required to succeed
Structure your SEO strategy to focus on what matters most
So without further ado, let's dive into the steps you need to find out exactly what your competition is up to.
1. Identify Your SEO Rivals
Get this…
The top businesses in your industry may not be your top SEO rivals. Sure, they might be, but it's not always the case.
For example, a Thai restaurant in Sydney targeting the keyword 'best pad thai Sydney' will probably be competing with other local Thai restaurants.
But if their targeting keywords like 'Vegetarian Tom Yum Soup' then they'll likely be competing with publishing websites such as taste.com.au or delicious.com.au.
It's a subtle difference but one that could have an enormous effect on how you approach your SEO strategy.
So remember:
Your SEO competitors are the sites who're ranking on the first page of Google for the keywords your targeting regardless of whether they're your business competitors or not.
The good news is that finding your competitors is easy:
Simply stick your target keywords into Google and note the websites who appear on the first page.
Pay serious attention to businesses that appear in the local pack (pictured above) and at position zero as winning these coveted spots will make a huge difference to your traffic.
Pssst! Don't know what keywords to target? Check out our full guide here!
2. Assess The Strength of Your Competitors
Once you know who your competitors are, you want to know what kind of SEO firepower they're packing.
The easiest way to accomplish this is by using an SEO tool such as SEMrush or Ahrefs.
These tools are paid, but both offer a free trial which is more than enough to get you started.
Using SEMrush, simply type your competitor's URL into the search bar, fill in your details and you'll get a heap of detailed information.
You can discover things like:
Domain authority
Backlink data
Target keywords
Domain age
Search engine indexing
Alexa score
Social signals
Traffic volume
Having this information is insanely valuable when it comes to determining the best ways to try and outrank your competitors.
3. Check Out Competitor Site Optimisation
Next up, you want to assess how your competitor's on-site SEO stacks up. Some folks think studying on-site optimisation is a waste of time, but nothing could be further from the truth. 
In reality, you can gather buckets of valuable information from knowing how your competitors approach (or neglect) their on-site SEO.
Here's some valuable ways to start:
Find Your Competitor's Keyword Density 
The first port of call to investigate a page that's ranking well is to look at how aggressive the authors have been when using their chosen keyword.
Use this free keyword density analysis tool and enter your competitor's URL:
Assess Your Competitor's Internal Linking Strategy
Next, try to unravel how your competitors are linking to their content within their own site.
Strong site architecture is a huge ranking factor. So, see if you can work out roughly how they're structuring their site.
Then try to find ways you can create a better model for your own website that makes more sense to navigate.
Study Competitor Content
Take note of how your competition is writing their headlines, meta descriptions and content.
Consider things like:
Are they including keywords? 
What is the average length of their content?
Is their copy strong and clear? 
Is their content relevant and comprehensive?
What types of content are they creating? (Blogs, infographics, videos etc)
What kind of outbound links are they using?
Again the goal here is to pick up any weaknesses that your competitors have. We're looking for chinks in their SEO armour while making sure we're not making the same mistakes. 
4. Appraise Competitor Backlinks
One of the most important parts of an SEO competitor analysis is working out where your competitors are getting their backlinks from.
Why? Because we can use such information to build high-quality links to our own site.
Photo by Backlinko
Doing this manually is pretty much impossible so you'll need the help of an SEO tool such a SEMrush again.
Here's how the process works for SEO competitor analysis:
Extract Competitor Backlink Profiles (Using your SEO tool of choice)
Organise & analyse the list by relevancy to your industry
Build out content similar (but better) than content that's driving competitor backlinks
Reach out to 3rd party websites and ask for links to your site.
Getting backlinks to your own site is a process that takes a good deal of time and effort. Always make sure that you're creating content that goes above and beyond what your competitors are doing.
Creating shareable infographics, debunking competitor claims or covering topics in much more depth is a surefire way to get other sites to see you an authoritative site to link to
5. Inspect Their Site Structure & Design
In recent years Google has become obsessed with optimising user experience.
A huge number of the big algorithm changes of the last while have been focused on ranking sites that provide users with an incredible UX – faster loading times, better mobile responsiveness and great search results.
So, if your site is slower than your competitors, more confusing or less responsive on mobile you need to fix those issues straight away. 
Check your site metrics with our free SEO analysis tool and quickly discover if you're lacking in any of the above areas.
Here are the most common areas that we see people needing help with:
An unoptimised site-map which negatively affects your crawlability
Slow page loading times
Parts of the site built without search-intent in mind
When looking at competitor sites, use a tool like GTMetrix to get an overview of how their site is performing relative to yours.
If you see they're ranking well despite having terrible mobile optimisation and a horribly outdated website then that's a prime opportunity for you to win some easy credit with the search engines and boost yourself up the rankings.
6. Examine Their Google My Business Profile
If you follow our blog then you'll know we're big proponents of optimising your Google My Business listing – especially when it comes to local SEO and carrying out a full SEO competitor analysis.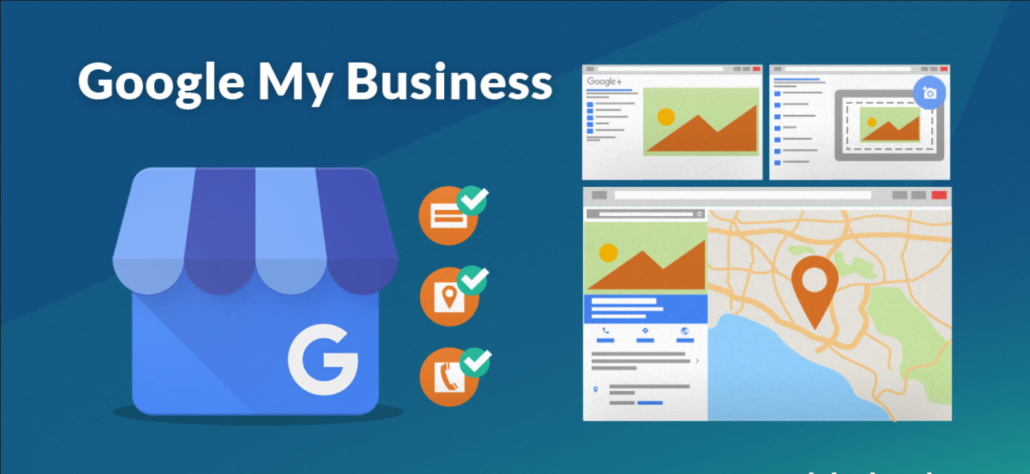 So, examine your competitors GMB lisiting and ask the following:
Is their profile complete and is the information up to date?
Do they have high-quality images?
Do they have reviews & do they respond to them?
Do their posts have engagement?
Are people following their page?
If the answer to any of these questions is 'no' then that's an opportunity for you to capitalise on their lack of effort and potentially outrank them.
If the answer is 'yes' then you need to mirror what they're doing so you don't get left behind.
7. Don't Forget About Social Media
While the exact role that social signals play in SEO is fiercely debated, no SEO competitor analysis would be complete without considering how your rivals are leveraging their social media presence.
Social media offers the opportunity for links to your content, a place to build a keen audience and the chance to improve your visibility for branded searches.
So, you should appraise competitors social media profiles by assessing things like:
Which platforms they're using (or not using)
The frequency of their content publishing
What types of content get the most engagement
How they're interacting with their followers
Monitoring Socials is a free and easy to use tool that gives you a quick overview of your competitor's social clout. 
Create a spreadsheet and fill in the details for each of your competitors so you can get an understanding of how you're doing and what you can improve.
8. Determine Competitor Ad Spend
If you've done everything optimise your web site and you're still playing second fiddle to your competitors in the search rankings, it's quite possible that they're outspending you using PPC ads to capture traffic from the top of the SERPs.
Monitor your competitors Google Ads campaigns by using to Google's Auction insights to see how you're PPC efforts are stacking up.
Photo by Adstage
Trying to match competitors' spending tit-for-tat can be a quick way to burn a lot of money. So often, it's not the best approach.
However, monitoring competitors ad campaigns and PPC strategies let you gauge what people are spending in your industry and helps rule out any other confounding SEO variables as to why you're not getting the traffic you should be.
In Summary
Now that you've got a better grasp on how to do an SEO competitor analysis the only thing left to do is to actually put in the work that'll help you climb to the top of the rankings.
The most successful SEO strategies are those that win the small battles consistently. Over time, you'll see your persistence pay off with more traffic, more customers and more revenue.
There's a lot that goes into a successful SEO strategy. We've seen countless business owners waste resources on outdated tactics and ineffective techniques. 
If you're struggling to outrank your competition don't hesitate to get in touch.
At TocToc we help folks build industry-leading SEO strategies from the ground up. We've helped hundreds of businesses improve their organic search traffic and we'd love to do the same for you.